Description
Long Mesh Shorts
Long Mesh Shorts -to 128cm – You are LeBron!
**** Some supply issues with Black shorts in Sizes US -2XL, 3XL, 4XL & Navy shorts in Size US 4XL     . Should be available again in Early March 2021***** 
Check out the Tough Mesh Shorts too 
Basketball Style Mesh Shorts
Great Range of colours – Very Cool – Instant 3 Points
Quick Dry
***Please allow 7-10 days for Despatch on this product***
Long Mesh Shorts
These are made for the American Market so check your sizing
A moisture-wicking short with the classic look of open-hole mesh combined with PosiCharge technology for equally enduring colour.
100 GSM , 100% polyester mesh with PosiCharge technology
Dyed-to-match tricot lining
Double-layer construction with open, individually hemmed layers for easy decoration
Elastic waistband
Continuous loop drawcord
22cm inseam
CARE INSTRUCTIONS
Machine wash colour with like colours. Do not use fabric softener. Do not bleach. Tumble dry low. Remove promptly. Cool iron if needed. Do not dry clean.
HOW TO MEASURE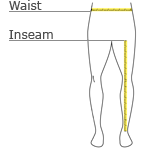 WAIST
Measure waist at the height pants are normally worn, and keep tape comfortably loose.
LeBron James

LeBron JamesMaddie Meyer/Getty Images

Yes, the man many fans (ignorantly) consider the most overrated choke artist in the league is actually the best player to ever set foot on a court. LeBron James just does things that shouldn't be humanly possible. He's bigger than a good portion of the players in the NFL and yet he still moves as gracefully as the most nimble guards in basketball. Moreover, he not only faced the incredible pressure of being anointed "The Chosen One" by Sports Illustrated as a teenager, but he's actually exceeded the lofty expectations set for him. As magnificent as earlier players were, they never had to deal with the 24/7 stresses of 21st century media, which James has with aplomb. Through the publication of this list, James has averaged a Robertson-esque 27.5 points, 7.2 rebounds, and 6.9 steals per game and—unlike the Big O—he was doing so against teams stocked with elite athletes and not players who smoked cigarettes at halftime. When people knocked him for not winning championships early in his career, they overlooked that he almost single-handedly took an overmatched Cleveland Cavaliers squad to the 2007 NBA finals at just 22 years old. And, of course, he's since won two titles (and counting?) as a member of the Miami Heat. Not only does he routinely pull off feats that I've never before seen, he has consistently evolved his game to fix the relative weak spots he was previously criticized for. Pretty much all you can ask for from the best ever, no?